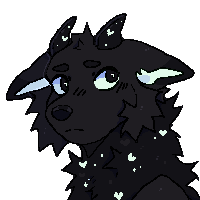 M I K O
catherine - she/her - 18 - libra - 5'6
---
My names Miko, but you can call me whatever you'd like! I promise I dont bite, come chat or cuddle, I love meeting new friends<3
---
Jordyn
Jordyn you're such a darling and you've always been so kind to me!! Thank you for everything you've done for me, it doesn't go unnoticed! You never fail to make me laugh, I still smile at the little pose you made me so we could match.
---
olls
Olls you have always been so sweet to me. Thank you so much, always put a smile on my face. You were the one who brought me closer to the WH community, without even being aware. I appreciate you more than you know, thank you for being such an angel!
---
Arcturus
My goodness I dont know where to start. You've been my closest friend for these last couple months, ever since I met you. Im beyond happy we got so close in the short amount of time that we did, you never fail to leave me feeling like the happiest girl in the world. <3
---
Z3R0Hellion
Zero you angel! Once again, I dont know where to start. You've always been so incredibly nice to me, and I could only wish to have an ounce of the kindess that you give. I hope I treat you nearly as unbelievable as you treat me, I am forever loving and greatful for you.
---
canine
Ali you always have the sweetest things to say whenever I talk to you!! You have always been so easy going and helpful to me and I seriously appreciate that since i'm so slow with everything!! Thank you so much again for always being here with and for me, youre an amazing person and friend!!
---
Hello hello, my name is Catherine!!! My pronouns are she/her, and I have two cats who I cherish with my whole heart. I tend to soley focus on my main hobby, drawing, and spend all of my time doing so, or spending time with friends. I listen to all types of music, so its hard to tell a favorite artist. I play a little bit of volleyball, but have lost my deep interest as I grow older. I play alot of video games aswell on my ps4 and computer, such as apex, animal jam, minecraft, and sometimes fortnite. If youre ever interested in playing, lmk! I genuinely love meeting all types of new people, and would love to get to know ya.